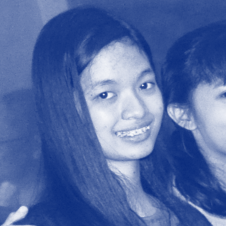 Over 10,000 Lives Touched
Throughout Insular Foundation's 50 years of existence, it has helped 10,000 students achieve their dreams. For SY 2020-2021, the Foundation assisted 550 scholars enrolled in elementary and college.
3,147 Volunteer Hours
For 2019 to 2020, 3,147 volunteers have been rendered through various CSR projects such as the Gawad Kalinga Manggahan-Kawayanan, bamboo planting, fun run, and Project Taal efforts.
1st
Active Philippine
Eagle Nest
1st Active Philippine Eagle Nest
With an estimate number of only 400 pairs left in the wild, the Philippine Eagle is listed as CRITICALLY ENDANGERED by the International Union for Convservation of Nature (IUCN). The Philippine Eagle Foundation (PEF), through the funding of their partners, have recorded several encounters of Philippine Eagles in Leyte and discovered the first active Philippine Eagle nest in the Visayas area. The PEF team has also intensified its Information and Education Campaign (IEC) in order to spread awareness to the public.
1.8 hectares for bamboo reforestation
Insular Foundation, Philippine Bamboo Foundation, and the Municipality of Lubao, Pampanga teamed up in 2019 to plant bamboo in 1.8 hectares of land in Lubao in 3 years. The project offsets carbon footprint, prevents soil erosion, and promote eco-tourism.
Assistance to 5,317 Families affected by man-made and natural disasters in 2020 alone
Through partnerships with the Philippine Business for Social Progress World Vision Development Foundation, Kaya Natin Movement for Good Governance and Ethical Leadership, Provincial Social Welfare and Development Office Albay, and Save the Children Philippines, the Foundation has provided family kits to 150 families affected by the earthquakes in Mindanao as well as food packs and hygiene kits to 4,417 families hit by Typhoons Rolly and Ulysses in the Bicol and Cagayan Valley Region. The Foundation donated family kits to 750 families affected by the Taal volcano eruption in the province of Batangas and provided monetary and in-kind donations to 14 different organizations (hospitals, agencies, etc.) during the height of the COVID-19 pandemic.
Total Donations Raised in 2020
P3,886,895.24 Donations Raised
A total of P3,886,895.24, donated by employees, agents, and external donors, was raised to provide supplies needed to support various Insular Foundation projects such as Project Taal, COVID-19 relief, Adopt-a-Scholar, and Super Typhoon efforts.